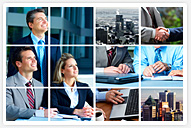 Reach. Connect. Inspire.
We know the perfect communication channels to reach your audiences. We understand the importance of connecting with the right people for your services. We want to inspire action and mobilization to make things happen for your business.
Technovate Translations is a full service translations and interpretations company that translates anything your business needs with unmatched quality. Our network of over 3000 translators supports fast turn over rates and field expertise you can't find anywhere else.
Technovate SEO works with organization's websites to get relevant traffic to their website with first page search rankings.
Technovate Research produces top notch business documents and communications with clear and effective language. Experience has taught us how to best communicate business messages with thorough research and concise writing.
Technovate Media advertises and promotes events by pounding the pavement with grassroots marketing initiatives to get the word out on the streets. We know how to let people know about services and events that matter.
Our work ethic, core values and constant innovation has made Technovate Inc. a leader in the business communications industry. We're confident that we can take on your projects and help you take your business to the next level. Contact us today if you need help communicating your message!